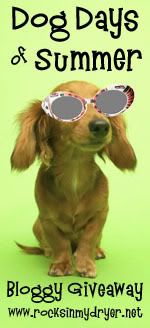 This week has been chock-a-block full of fun giveaways, thanks to Rocks In My Dryer's amazing vision. I hope you all had a chance to participate, & perhaps even won something great! ...I don't think I have... :(

And although, technically, the giveaways are done for this session, it has spun off into a phenomenon. Giveaways are going on all over the net!

Here's a great one compliments of 5 Minutes for Mom & Best Buy: an Insignia 37" Flat-Panel LCD HDTV.

Don't stop there...post a giveaway yourself! Pay it forward...