This week's topic is "FUNKY." With 12 screws & 2 plates, I'd say this x-ray is FUNKY, but even more so is the story behind it...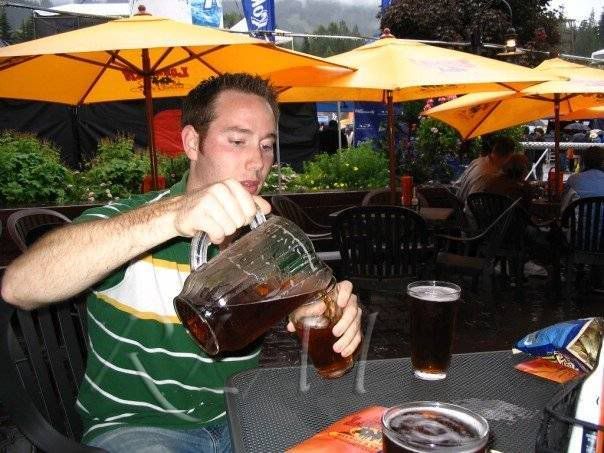 My baby brother enjoying a brew with his friends up at Whistler recently...isn't he cute!? I wish I could have been there...it's so gorgeous!


However...this is where that trip ended up: Whistler ER! Not only that, his friends called EMS (smart considering they were all half-cut! :)


THIS is the reason for that fun EMS ride! Note the FUNKY angle of the foot as compared to the rest of the leg...! Can you say "OUCH!?"


Sedated here for the fun to come...they reduced his ankle right there. (Meaning: put it back in place so he wasn't walking like a ballerina anymore...great turn out! teehee)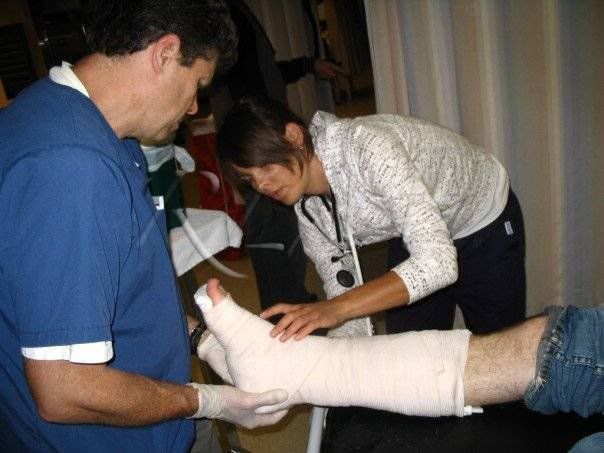 The Whistler ER staff putting some finishing touches on a temporary splint to tide my bro over until he got back to civilization & consulted a surgeon.


Oh, yeah! Being discharged with some FUNKY pain meds on board. I call this one "Morphine trip!" It certainly looks like he isn't feeling any pain, doesn't it!?


Temporary splint art compliments of all my bro's college buddies. It's hard to make ugly ace wraps look FUNKY, but they've done a pretty good job.


Here's the cutie sitting in his hospital bed back in the city, awaiting surgery. Note the probable contraband (take-out food) partially disguised on the bed beside him.


And finally! My brother was bored with the ugly, boring cast so he thought he'd go with vintage Canuck art...good call, I'd have to say! Despite his great attempts at disguising them, I just had to call this one "FUNKY toes!"